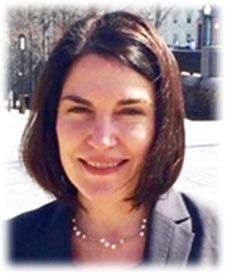 Sheri Weiser, MD
CFAR Mentor
Professor, School of Medicine
Biography
Dr. Weiser is currently the Principal Investigator of a study in Mbarara, Uganda to examine the impact of food insecurity on HIV clinical outcomes, ART adherence, and risky sexual practices. Other research interests include routine HIV testing, gender-specific barriers to HIV prevention and care in sub-Saharan Africa, and the effect of mental illness on HIV clinical outcomes
Epstein A, Harris OO, Benmarhnia T, Camlin CS, Weiser SD. Do precipitation anomalies influence short-term mobility in sub-saharan Africa? An observational study from 23 countries. BMC Public Health. 2023 Feb 22; 23(1):377.

Idrisov B, Lunze K, Cheng DM, Blokhina E, Gnatienko N, Patts G, Bridden C, Rossi SL, Weiser SD, Krupitsky E, Samet JH. Food Insecurity and Transmission Risks Among People with HIV Who Use Substances. AIDS Behav. 2023 Jan 21.

Tuthill EL, Maltby AE, Odhiambo BC, Akama E, Dawson-Rose C, Weiser SD. Resilient Mothering: An Application of Transitions Theory From Pregnancy to Motherhood Among Women Living With HIV in Western Kenya. ANS Adv Nurs Sci. 2023 Jan 19.

Teherani A, Nicastro T, St Clair M, Nordby JC, Nikjoo A, Collins S, Irani A, Zakaras J, Weiser SD. Faculty Development for Education for Sustainable Health Care: A University System-Wide Initiative to Transform Health Professional Education. Acad Med. 2023 Jan 03.

Nicastro TM, Pincus L, Weke E, Hatcher AM, Burger RL, Lemus-Hufstedler E, Bukusi EA, Cohen CR, Weiser SD. Perceived impacts of a pilot agricultural livelihood and microfinance intervention on agricultural practices, food security and nutrition for Kenyans living with HIV. PLoS One. 2022; 17(12):e0278227.

Pala AN, Chuang JC, Chien A, Krauth DM, Leitner SA, Okoye NM, Costello SC, Rodriguez RM, Sheira LA, Solomon G, Weiser SD. Depression, anxiety, and burnout among hospital workers during the COVID-19 pandemic: A cross-sectional study. PLoS One. 2022; 17(12):e0276861.

Passias PG, Naessig S, Williamson TK, Tretiakov PS, Imbo B, Joujon-Roche R, Ahmad S, Passfall L, Owusu-Sarpong S, Krol O, Ahmad W, Pierce K, O'Connell B, Schoenfeld AJ, Vira S, Diebo BG, Lafage R, Lafage V, Cheongeun O, Gerling M, Dinizo M, Protopsaltis T, Campello M, Weiser S. The psychological burden of disease among patients undergoing cervical spine surgery: Are we underestimating our patients' inherent disability? Neurochirurgie. 2023 Jan; 69(1):101395.

Cohen CR, Weke E, Frongillo EA, Sheira LA, Burger R, Mocello AR, Wekesa P, Fisher M, Scow K, Thirumurthy H, Dworkin SL, Shade SB, Butler LM, Bukusi EA, Weiser SD. Effect of a Multisectoral Agricultural Intervention on HIV Health Outcomes Among Adults in Kenya: A Cluster Randomized Clinical Trial. JAMA Netw Open. 2022 12 01; 5(12):e2246158.

Turan B, Budhwani H, Yigit I, Ofotokun I, Konkle-Parker DJ, Cohen MH, Wingood GM, Metsch LR, Adimora AA, Taylor TN, Wilson TE, Weiser SD, Kempf MC, Brown-Friday J, Gange S, Kassaye S, Pence BW, Turan JM. Resilience and Optimism as Moderators of the Negative Effects of Stigma on Women Living with HIV. AIDS Patient Care STDS. 2022 12; 36(12):474-482.

Amy A Conroy, Julie T Bidwell, Allison Ruark, Rita Butterfield, Torsten Neilands, Sheri Weiser, Nancy Mulauzi, James Mkandawire, Jacqueline Huwa. Abstract 10263: "High Blood Pressure Comes From Thinking Too Much": Health Beliefs Among Couples With Cardiometabolic Disorders and HIV in Sub-Saharan Africa. Circulation. 2022 Nov 8; 146(Suppl_1):a10263-a10263.

Allison Ruark, Julie T Bidwell, Rita Butterfield, Torsten Neilands, Sheri Weiser, Nancy Mulauzi, James Mkandawire, Jacqueline Huwa, Amy Conroy. Abstract 12908: Primary Partners Provide Key Social Support for the Management of Cardiometabolic Disorders in Sub-Saharan Africa. Circulation. 2022 Nov 8; 146(Suppl_1):a12908-a12908.

Djomaleu ML, Rogers AB, Barrie MB, Rutherford GW, Weiser SD, Kelly JD. Long-term consequences of food insecurity among Ebola virus disease-affected households after the 2013-2016 epidemic in rural communities of Kono District, Sierra Leone: A qualitative study. PLOS Glob Public Health. 2022; 2(10).

Anne L. Stangl, Kaitlyn Atkins, Anna M. Leddy, Kirsty M. Sievwright, Jae M. Sevelius, Sheri A. Lippman, Maria Amélia Veras, Sophia Zamudio-Haas, M. Kumi Smith, John E. Pachankis, Carmen H. Logie, Deepa Rao, Sheri Weiser, Laura Nyblade. What Do We Know About Interventions to Reduce Intersectional Stigma and Discrimination in the Context of HIV? A Systematic Review. Stigma and Health. 2022 Oct 20.

Riley ED, Warner L, Hahn JA, Braun C, Dilworth S, Zevin B, Neilands TB, Weiser SD. Increased Difficulties Managing Chronic Medical Conditions During the COVID-19 Pandemic Are Associated With Increased Alcohol and Cannabis Use Among Unhoused and Unstably Housed Women. J Addict Med. 2022 Sep 08.

Epstein A, Nagata JM, Ganson KT, Nash D, Saberi P, Tsai AC, Charlebois ED, Weiser SD. Drought, HIV Testing, and HIV Transmission Risk Behaviors: A Population-Based Study in 10 High HIV Prevalence Countries in Sub-Saharan Africa. AIDS Behav. 2022 Sep 06.

Nagata JM, Hampshire K, Epstein A, Lin F, Zakaras J, Murnane P, Charlebois ED, Tsai AC, Nash D, Weiser SD. Analysis of Heavy Rainfall in Sub-Saharan Africa and HIV Transmission Risk, HIV Prevalence, and Sexually Transmitted Infections, 2005-2017. JAMA Netw Open. 2022 09 01; 5(9):e2230282.

Gayedyu-Dennis D, Fallah MP, Drew C, Badio M, Moses JS, Fayiah T, Johnson K, Richardson ET, Weiser SD, Porco TC, Martin JN, Sneller MC, Rutherford GW, Reilly C, Lindan CP, Kelly JD. Identifying pauci-/asymptomatic and unrecognized Ebola virus disease among close contacts based on exposure risk assessments and screening algorithms. J Infect Dis. 2022 Sep 01.

Thompson EC, Muhammad JN, Adimora AA, Chandran A, Cohen MH, Crockett KB, Goparaju L, Henderson E, Kempf MC, Konkle-Parker D, Kwait J, Mimiaga M, Ofotokun I, Rubin L, Sharma A, Teplin LA, Vance DE, Weiser SD, Weiss DJ, Wilson TE, Turan JM, Turan B. Internalized HIV-Related Stigma and Neurocognitive Functioning Among Women Living with HIV. AIDS Patient Care STDS. 2022 09; 36(9):336-342.

Williams DW, Flores BR, Xu Y, Wang Y, Yu D, Peters BA, Adedimeji A, Wilson TE, Merenstein D, Tien PC, Cohen MH, Weber KM, Adimora AA, Ofotokun I, Fischl M, Turan J, Turan B, Laumet G, Landay AL, Dastgheyb RM, Gange SJ, Weiser SD, Rubin LH. T-cell activation state differentially contributes to neuropsychiatric complications in women with HIV. Brain Behav Immun Health. 2022 Nov; 25:100498.

Burger RL, Cohen CR, Mocello AR, Dworkin SL, Frongillo EA, Weke E, Butler LM, Thirumurthy H, Bukusi EA, Weiser SD. Relationship Power, Antiretroviral Adherence, and Physical and Mental Health Among Women Living with HIV in Rural Kenya. AIDS Behav. 2022 Aug 24.

Wetherill MS, Bakhsh C, Caywood L, Williams MB, Hartwell ML, Wheeler DL, Hubach RD, Teague TK, K?hler G, Hebert JR, Weiser SD. Unpacking determinants and consequences of food insecurity for insulin resistance among people living with HIV: Conceptual framework and protocol for the NOURISH-OK study. Front Clin Diabetes Healthc. 2022; 3.

Jain JP, Sheira LA, Frongillo EA, Neilands TB, Cohen MH, Wilson TE, Chandran A, Adimora AA, Kassaye SG, Sheth AN, Fischl MA, Adedimeji AA, Turan JM, Tien PC, Weiser SD, Conroy AA. Mechanisms linking gender-based violence to worse HIV treatment and care outcomes among women in the United States. AIDS. 2022 11 01; 36(13):1861-1869.

Daniel AK, Dworkin SL, McDonough A, Hatcher AM, Burger RL, Weke E, Wekesa P, Bukusi EA, Owino G, Odhiambo G, Thirumurthy H, Getahun M, Weiser SD, Cohen CR. The Impact of Land Tenure Security on a Livelihood Intervention for People Living with HIV in Western Kenya. AIDS Behav. 2023 Jan; 27(1):245-256.

Norcini Pala A, Kempf MC, Konkle-Parker D, Wilson TE, Tien PC, Wingood G, Neilands TB, Johnson MO, Weiser SD, Logie CH, Turan JM, Turan B. Intersectional stigmas are associated with lower viral suppression rates and antiretroviral therapy adherence among women living with HIV. AIDS. 2022 11 01; 36(13):1769-1776.

Sievwright KM, Stangl AL, Nyblade L, Lippman SA, Logie CH, Veras MASM, Zamudio-Haas S, Poteat T, Rao D, Pachankis JE, Kumi Smith M, Weiser SD, Brooks RA, Sevelius JM. An Expanded Definition of Intersectional Stigma for Public Health Research and Praxis. Am J Public Health. 2022 06; 112(S4):S356-S361.