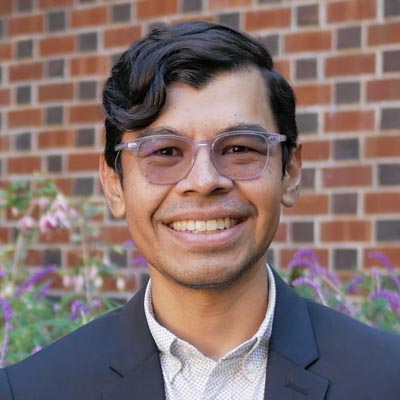 John Sauceda, PhD
Co-Director, Andy Choi CFAR Mentoring Program
Biography
John A. Sauceda, PhD, MSc is an Assistant Professor at the Center for AIDS Prevention Studies (CAPS) within the Division of Prevention Science. He is a health psychologist focused on understanding and intervening on factors to reduce HIV-related disparities among English and Spanish-speaking Latinx communities. He also has a secondary line of research on the ethical implications and social-behavioral processes surrounding HIV cure research. His areas of expertise are depression intervention research, measurement development (in two languages) and psychometrics, and Latinx HIV-related health disparities research. Dr. Sauceda (along with Drs. Jonathan Fuchs and Phillip Coffin) is MPI of a NIDA R25 HIV research training program, and is co-chair of the early career faculty group at CAPS, which aims to identify funding, networking opportunities, and other support for early-stage investigators (ESIs) to transition through the academic ranks. He also participates in several other NIH training programs and has presented on research mentoring and diversity in the S.F. Bay Area. John is excited to work with all the amazing people at the CFAR in supporting mentees from underrepresented groups in biomedical research.
Spotlight: 2019 CFAR Excellence Award Recipient — Behavioral Science
Sustaining viral suppression and HIV care engagement outcomes will require novel ways to address risks factors for poor outcomes, such as adaptive depression interventions, and measuring non-adherence and care engagement in ways that are clinically relevant. For Latinx PLWH, structural barriers make it difficult to optimize the benefits of ART or fully benefit from depression interventions. Our work attempts to understand and address depression and HIV outcomes through sound measurement, novel intervention designs, and by strategies that recognize structural issues, such as documentation status, job stability, familiarity with U.S healthcare system, and language. Thinking differently about how we design, measure, and implement depression and retention interventions may help us better deal with the drivers of health disparities.
Dr. Sauceda came to UCSF to work with Dr. Mallory Johnson and the Center for AIDS Prevention Studies. He has investigated Latino HIV outcomes in the CNICS cohort study, and along with Drs. Johnson and Katerina Christopoulos, is currently evaluating a new tool (The Index) to detect patient disengagement from HIV care. Along with other UCSF faculty, he has identified a new statistical analysis for estimating the most important barriers to HIV treatment outcomes, and alternative definitions for ART non-adherence. He collaborates with Dr. Carina Marquez at the SALUD Clinic within Ward 86, and will be launching a sequential multiple assignment randomized trial later this year to address depression to promote better care engagement.
Dr. Sauceda is from Central Texas and moved to Austin to attend college and try making it as a musician. His interest in psychology, Chicano studies, and immigrant health motivated him to train at the University of Texas El Paso on the U.S.-Mexico border, where he received an MA in Clinical Psychology and PhD in Health Psychology. He came to UCSF in 2013 for his fellowship and received an MSc. in Global Health Sciences, before joining the faculty in 2016. While a Texan at heart, he loves the Bay Area for the weather and the stimulating intellectual climate. In his spare time, he can be seen cycling through the East Bay hills, training for triathlons, and pretending to be a professional chef. He and his friends spend time attempting to create the perfect tortilla or mole negro, but have not come close to ones his great-grandma used to make!