Image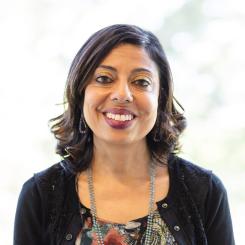 Dear CFAR community,
First, as in Monday's newsletter, this is a distressing time in our nation's history, unbearable really. Both from the standpoint of the recent murders and police brutality (George Floyd, Ahmaud Arbery, Breonna Taylor) but from the standpoint of the disparities in the COVID-19 pandemic among Black and Latino populations in the U.S. and the economic downturn affecting populations of color most adversely.
CFAR stands with you and please reach out to any of us anytime to let us know how we can help in any way. We are working on initiatives with the underrepresented minority (URM) early stage investigators in HIV research on our campus and John Sauceda PhD, as the designated lead of the new mentoring program of the UCSF CFAR focused on URM ESIs, is leading these efforts. Many CFAR investigators are turning their attention to disparities in the COVID-19 pandemic as we list below.
We at the CFAR and on behalf of my co-leaders (Lauren Sterling, Peter Hunt, Mallory Johnson) wish you well and please let us know how we can assist in your heroic efforts towards HIV and COVID-19 in any way.
Sincerely,
Monica
---
CFAR Investigators Pivot to COVID-19 Work
Investigators and clinicians in HIV/AIDS know how to respond nimbly and also with an eye towards disparities when a pandemic arises. Many of our UCSF-Gladstone CFAR investigators are using their expertise and leveraging existing structures to pivot towards COVID-19 research, including pathogenesis, vaccines, and treatments. We have highlighted some of our CFAR investigators' work on COVID-19 below. This is by no means complete and this will be a recurring feature each month moving forward on our website and newsletters. If you have work you'd like to share (a COVID-19 grant, a COVID-19 paper), please email cesar.cadabes@ucsf.edu.
Ayesha Appa MD, Diane Havlir MD, Bryan Greenhouse MD
These investigators performed a mass testing campaign to offer testing for active and prior COVID-19 infection to an entire town with goals of 1) active case detection in the general population to identify and isolate potential reservoirs of infection, and 2) estimation of SARS-CoV-2 prevalence in a rural community. Investigators performed drive-through and walk-up testing of Bolinas, California residents (estimated population 1,620) and Marin county First Responders over four days. Of 1,847 participants, 285 were First Responders or volunteers, and 29% were aged 65 and older. Notably, zero participants were PCR positive. In summary, active SARS-CoV-2 infection was not detected in Bolinas four weeks following shelter-in-place, suggesting extremely low prevalence in a rural community with a high proportion of elderly residents. Antibody results (forthcoming) will provide information on the proportion of individuals with prior infection. Procedures and protocols developed for this study helped facilitate "sister study" efforts that have been completed in the Mission, Bayview.
Judy Auerbach, PhD
Dr. Auerbach participated in this important article drawing on important lessons from the HIV pandemic to inform the COVID-19 response: Hargreaves J, Davey C, and the Group for Lessons from Pandemic HIV Prevention for the COVID-19 Response. Three lessons for the COVID-19 response from pandemic HIV. Lancet HIV 2020; published online April 13.
Susan Buchbinder, MD
Bridge HIV at the San Francisco Department of Public Health is doing a study in patients recovering from COVID-19. This is a study directly tied to development of a SARS-CoV-2 vaccine, as the laboratories involved in running the immunological assays will be comparing vaccine-induced responses to natural infection. Starting in June, Bridge HIV will be doing a similar study in people with active SARS-CoV-2 infection, and then in July, will be launching a SARS-CoV-2 vaccine efficacy trial.
Joel Ernst, MD
The Division of Experimental Medicine (DEM) provided facilities and personnel support for the study described in this New York Times article on Coronavirus Antibody Tests: Can You Trust the Results? All of the assays for this important study were performed at UCSF, with DEM staff overseeing and facilitating the work of the members of the labs that organized this project. The results of the study are available on BioRxiv, and a manuscript has been submitted to "a prominent weekly medical journal". In addition, members of Dr. Ernst's lab are facilitating use of the BSL3/ABSL3 laboratory at Mission Bay, for studies involving infectious SARS-CoV-2.
John Greenland, MD
John Greenland, MD, PhD, Assistant Professor, UCSF Division of Pulmonary, Critical Care, Allergy, and Sleep Medicine is collaborating with Satish Pillai, PhD on airway models of SARS-CoV-2 infection to investigate inhibitors of entry and therapies to prevent cytokine storm.
Tim Henrich MD, PhD
Dr. Henrich was just awarded a supplement from NIAID under the Notice of Special Interest (NOSI) mechanism to examine how long protective humoral and adaptive immunity persist following mild to more severe disease, and whether or not the immune response may lead to longer-term protection from re-infection. This supplement will help support LIINC study summarized above and will also provide specimens for collaborative research to improve SARS-CoV-2 diagnosis and treatment.
Sulggi Lee, MD, PhD
Dr. Lee has worked with her team to set up the acute COVID-19 Host Immune Response Pathogenesis (CHIRP) Study, which examines host immune responses, including in-depth single cell immunology, with acute SARS-CoV-2 infection. Collaborators at UCSF include Drs. Dan Kelly, Nadia Roan, Alexander Marson, Priscilla Hsue and Steve Deeks. The team is also advancing two applications within their cohort to test an oral antiviral agent (Favipiravir) and an intranasal novel synthetic, stabilized double stranded RNA (dsRNA) therapeutic viral mimic that modulates multiple elements of innate and adaptive immunity (poly-ICLC). The goal of the study is to generate a platform for important pathogenesis-based research and interventional studies.
Carina Marquez, MD, Diane Havlir MD, Gabriel Chamie MD
The Unidos en Salud Study was a COVID-19 'Reach, Test and Respond' study that aimed to determine active and prior COVID-19 infections by providing community-based voluntary testing for all persons in Mission District census tract 022901, regardless of symptoms. This study was a collaboration between UCSF, the Latino Task Force for COVID-19, Office of Supervisor Hilary Ronen, the office of the Mayor, the San Francisco Department of Public Health, and the Chan-Zuckerberg Biohub. The study also evaluated a novel community-based 'test to care' program that provides extensive follow-up support to those who test positive. After extensive community mobilization we conducted 4 days of COVID-19 PCR and antibody testing in neighborhood parks and schools. Preliminary data are summarized here: Importantly, an overwhelming number (95 percent) of those who tested positive were Latino and the majority reported having been financially affected by economic fallout of the pandemic with an inability to work from home in their essential jobs.
Michael Peluso, MD MHS and Steven Deeks MD
The Long-term Impact of Infection with Novel Coronavirus (LIINC) study is an observational study of people recovering from Covid-19. Led by Drs. Steven Deeks and Michael Peluso at Zuckerberg San Francisco General Hospital, the study enrolls participants one month after disease onset and follows them for up to two years. Key immunologic outcomes of interest include changes in cell-mediated and humoral immunity (led by Drs. Timothy Henrich and Bryan Greenhouse, respectively). LIINC is also meant to be used as a collaborative platform for co-investigators studying the sequelae of Covid-19, including cardiovascular (Dr. Priscilla Hsue), pulmonary (Dr. Josh Vasquez), neurologic (Drs. Richard Price, Felicia Chow, and Joanna Hellmuth), and psychosocial (Drs. John Sauceda and Edda Santiago Rodriguez) outcomes. The website for the study is here.
Elise Riley, PhD
Dr. Riley's group was just awarded an "Emergency COVID-19 Research Seed Funding" award by the California HIV Research Program (CHRP). Via phone interviews with homeless and unstably housed women living with and at risk for HIV, the study will (1) estimate the prevalence of COVID-related symptoms in community-recruited homeless and unstably housed women; (2) determine social disruptions from "shelter in place" policies, including those related to housing, food and social isolation; and (3) determine changes in health-related factors since "shelter in place" policies began, including medical care, medication use, mental health and substance use.
James Ryan, MD
Dr. James Ryan is working with other VA investigators to examine the influences of innate immune profiles on the severity of COVID-19 infection in ancestrally distinct ethnic groups.
Phyllis Tien, MD
Phyllis Tien and investigators of the MACS-WIHS Combined Cohort Study (MWCCS) developed the MWCCS COVID-19 telephone survey, which is currently being administered to ~4000 participants across the US with and at risk for HIV to collect data on COVID-19 symptoms, testing, hospitalizations, medications, and substance use and psychosocial impacts. The questionnaire is publicly available at PhenX Toolkit, a web-based catalog of high-priority measures related to complex diseases, phenotypic traits and environmental exposures.
Sheri Weiser, MD, Anna Leddy PhD, Kartika Palar PhD
Drs. Sheri Weiser and Anna Leddy are working with their colleagues both at UCSF and nationally to examine the unintended consequences of the COVID-19 social distancing policies on food insecurity and chronic disease health outcomes including HIV and type 2 diabetes mellitus They have a small supplement with the WIHS MACS Combined Cohort Study on this topic, and are also preparing a supplement for a qualitative study in San Francisco along with Drs. Kartika Palar and Elise Riley. Dr. Sheri Weiser is also helping to oversee a study of provider well being and burnout with Occupational health at ZSFG.
---
New Funded Projects Across the CFAR
Congratulations to the following CFAR investigators who were recently awarded new grants!
Dr. Katerina Christopoulos (R01MH123396) - Understanding Patient, Provider, and Systems Stakeholder Attitudes and Preferences to Optimize Implementation of Long-Acting Injectable Antiretrovirals and Maximize Clinical and Public Health Impact
Dr. Emily Dauria (R34DA050480) - Kinship: Peer Navigators Addressing Intersectional Stigma to Improve HIV Prevention Among Criminal-Justice Involved Women
Dr. Priscilla Hsue (K24AI112393) - Role of Hematopoietic System and Proteomics In HIV-Associated Cardiovascular Disease
Dr. Peter Hunt (K24AI145806)- Persistent Functional Immune Defects in Treated HIV Infection
Dr. Parya Saberi (R21MH122280) - Perceptions of Risks and Benefits of Participating in HIV Cure-Related Research Among Diverse Youth and Young Adults Living with HIV in the United States
Dr. Leor Weinberger (DP1DA051144)- A Gene Drive Therapy for HIV: Single-Administration Intervention for High-Risk Groups
Dr. Paul Wesson (K01AI145572) -The Science for the Last Mile: Enhanced Epidemiologic Surveillance to Accelerate HIV Elimination
Dr. Christina Yoon (R21AI151520) -Improving the Efficiency of Clinic-Based Active Tuberculosis Case Finding: Evaluation of Point-Of-Care C-Reactive Protein-Based Triage Testing In Vietnam.
---
And Our CFAR Excellence Awardees Are...
The CFAR has a tradition since 2012 of giving out annual awards to early career investigators. Here are our awardees!
CFAR Excellence Award for Behavioral Research goes to Dr. Judy Tan!
Image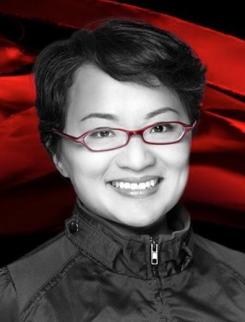 Judy Tan, PhD is Assistant Professor in the Division of Prevention Science, CAPS. She is a behavioral and prevention scientist trained in social and health psychological theory, quantitative research methods, and behavioral intervention development.
She is particularly interested in developing novel interventions to reduce health disparities, particularly those among sexual and gender minority people of color. Dr. Tan is the PI of a NIMH-funded R01 study to develop mHealth capabilities that target and leverage dyadic factors (e.g., couple's resilience) for enhancing HIV care engagement among Black gay and bisexual men. She is also the PI of a NIA R21 to develop a choir intervention to promote psychosocial wellbeing among older people living with HIV. She is a 2020 UCSF Deans' Population Health and Health Equity (PHHE) Scholar.
---
CFAR Excellence Award for Clinical Research goes to Dr. Andrew Kerkhoff!
Image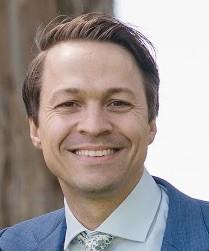 Andrew D. Kerkhoff, MD, PhD, MSc, is an infectious disease fellow, HIV primary care provider and researcher in the Division of HIV, Infectious Diseases and Global Medicine, at San Francisco General Hospital.
He received a Master's in the Control of Infectious Diseases from the London School of Hygiene and Tropical Medicine and a PhD in Epidemiology from the University of Amsterdam. For the last decade, he has undertaken research in sub-Saharan Africa that has focused on the evaluation of tools and approaches to improve the diagnosis of HIV-associated tuberculosis (TB). His current research is based in Zambia and seeks to apply implementation science methods to improve the efficiency and effectiveness of TB active case finding strategies and diagnostic approaches in resource-limited settings.
---
CFAR Excellence Award for Basic Science Research goes to Dr. Erika Marques de Menezes!
Image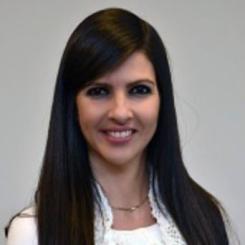 Erika Marques de Menezes, PhD, is a scientist in Philip Norris' laboratory at Vitalant Research Institute. Erika received her PhD in Clinical Research in Brazil, from the University of Sao Paulo, where her research focused on the area of infectious diseases, working on bone metabolism in the context of HIV-associated osteoporosis.
Erika joined Vitalant in May 2017 as post-doctoral fellow and worked on immune responses to extracellular vesicles. Her current research focus is to understand the role of extracellular vesicles and their molecular cargos in the pathogenesis of HIV associated osteoporosis, neurological disorders, and cardiovascular disease.
---
CFAR Excellence Award for Translational Science Research goes to Dr. Michael Peluso!
Image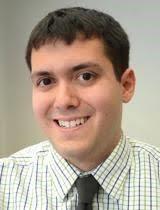 Michael Peluso, MD, MHS is a clinical fellow in the Division of HIV, Infectious Diseases, and Global Medicine at UCSF. He earned his MD from Yale and completed residency in internal medicine and global health equity at Brigham & Women's Hospital.
His initial research efforts focused on neurologic complications of HIV infection and since coming to UCSF he has become a junior investigator within the HIV SCOPE study team with a focus on clinical-translational research related to HIV persistence and cure. He recently submitted a K23 award focused on understanding the mechanisms underlying a novel phenotype of natural HIV control and hopes in the future to lead pathogenesis-focused clinical trials to identify a cure for HIV infection.