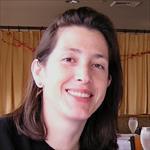 Yvette Cuca, PhD, MPH
Research Specialist
Specialist, School of Nursing
Biography
Yvette Cuca is a Research Specialist with the UCSF School of Nursing and the UCSF Women's HIV Program. She serves as Evaluator for a SAMHSA-funded program addressing trauma and substance use in women living with HIV; and for a HRSA-funded Black Women First SPNS program on trauma, substance use, and stigma in Black women living with HIV. She is Co-PI of an international multi-site study on the impact of COVID-19 on people living with HIV, in collaboration with the International Nursing Network for HIV Research. She is collaborating on qualitative research examining best practices for the implementation of Long-Acting Injectable ART in community pharmacies. Her past research has focused on sexual and reproductive health, and childbearing decision-making for women living with HIV/AIDS, with a particular focus on the role of social stigma.
Dawson-Rose C, Cuca YP, Kumar S, and Collins AB. Using a Trauma-Informed Approach to Address Burnout in Nursing: What an Organization Can Accomplish. The Online Journal of Issues in Nursing. 2023; 28(1):1.

Ballard J, Turner L, Cuca YP, Lobo B, Dawson-Rose CS. Trauma-Informed Home Visiting Models in Public Health Nursing: An Evidence-Based Approach. Am J Public Health. 2022 06; 112(S3):S298-S305.

Jain JP, Santos GM, Hao J, Leonard A, Miller AM, Cuca YP, Dawson-Rose C. The syndemic effects of adverse mental health conditions and polysubstance use on being at risk of clinical depression among marginally housed and homeless transitional age youth living in San Francisco, California. PLoS One. 2022; 17(3):e0265397.

Ambrose PR, Cuca YP, Baguso GN, Hoffmann TJ, Dawson-Rose C. Resilience, Physical Activity, and Depression in Women Living With HIV in the San Francisco Bay Area: A Cross-sectional Study. J Assoc Nurses AIDS Care. 2022 Mar-Apr 01; 33(2):202-210.

Davis K, Dawson-Rose C, Cuca YP, Shumway M, Machtinger E. Ending intimate partner violence among women living with HIV: How attachment and HIV stigma inform understanding and intervention. Soc Work Health Care. 2021 08 09; 60(6-7):543-560.

Reyes DM, Cuca YP, Dawson-Rose CS. President's Message-The International Nursing Network for HIV Research. J Assoc Nurses AIDS Care. 2021 May-Jun 01; 32(3):409-412.

DeFries T, Cuca Y, Davis K, and Machtinger E. Trauma-Informed Care for Opioid Use Disorder: Improving Success of Medication for Opioid Use Disorder by Integrating Trauma-Informed Approaches. 2021.

Dawson-Rose C, Shehadeh D, Hao J, Barnard J, Khoddam-Khorasani LL, Leonard A, Clark K, Kersey E, Mousseau H, Frank J, Miller A, Carrico A, Schustack A, Cuca YP. Trauma, substance use, and mental health symptoms in transitional age youth experiencing homelessness. Public Health Nurs. 2020 05; 37(3):363-370.

Tamraz B, Reisner L, French AL, King ST, Fischl MA, Ofotokun I, Kashuba A, Milam J, Murphy K, Augenbraun M, Liu C, Finley PR, Aouizerat B, Cocohoba J, Gange S, Bacchetti P, Greenblatt RM. Association between Use of Methadone, Other Central Nervous System Depressants, and QTc Interval-Prolonging Medications and Risk of Mortality in a Large Cohort of Women Living with or at Risk for Human Immunodeficiency Virus Infection. Pharmacotherapy. 2019 09; 39(9):899-911.

Dawson-Rose C, Cuca YP, Shumway M, Davis K, Machtinger EL. Providing Primary Care for HIV in the Context of Trauma: Experiences of the Health Care Team. Womens Health Issues. 2019 Sep - Oct; 29(5):385-391.

Machtinger EL, Davis KB, Kimberg LS, Khanna N, Cuca YP, Dawson-Rose C, Shumway M, Campbell J, Lewis-O'Connor A, Blake M, Blanch A, McCaw B. From Treatment to Healing: Inquiry and Response to Recent and Past Trauma in Adult Health Care. Womens Health Issues. 2019 Mar - Apr; 29(2):97-102.

Wilson TE, Kay ES, Turan B, Johnson MO, Kempf MC, Turan JM, Cohen MH, Adimora AA, Pereyra M, Golub ET, Goparaju L, Murchison L, Wingood GM, Metsch LR. Healthcare Empowerment and HIV Viral Control: Mediating Roles of Adherence and Retention in Care. Am J Prev Med. 2018 06; 54(6):756-764.

Dawson-Rose C, Draughon JE, Cuca Y, Zepf R, Huang E, Cooper BA, Lum PJ. Changes in Specific Substance Involvement Scores among SBIRT recipients in an HIV primary care setting. Addict Sci Clin Pract. 2017 Dec 12; 12(1):34.

Johnson MO, Koester KA, Wood T, Neilands TB, Pomeranz JL, Christopoulos KA. Development of an Index of Engagement in HIV Care: An Adapted Internet-Based Delphi Process. JMIR Res Protoc. 2017 Dec 05; 6(12):e224.

Mills JC, Pence BW, Todd JV, Bengtson AM, Breger TL, Edmonds A, Cook RL, Adedimeji A, Schwartz RM, Kassaye S, Milam J, Cocohoba J, Cohen M, Golub E, Neigh G, Fischl M, Kempf MC, Adimora AA. Cumulative Burden of Depression and All-Cause Mortality in Women Living With Human Immunodeficiency Virus. Clin Infect Dis. 2018 10 30; 67(10):1575-1581.

Jong S, Cuca Y, Thompson LM. Meta-analysis of Mobile Phone Reminders on HIV Patients' Retention to Care. J Mob Technol Med. 2017; 6(1):5-18.

Cuca YP, Asher A, Okonsky J, Kaihura A, Dawson-Rose C, Webel A. HIV Stigma and Social Capital in Women Living With HIV. J Assoc Nurses AIDS Care. 2017 Jan - Feb; 28(1):45-54.

Conroy AA, Gamarel KE, Neilands TB, Sauceda JA, Darbes LA, Dilworth SE, Taylor JM, Johnson MO. Partner Reports of HIV Viral Suppression Predict Sexual Behavior in Serodiscordant Male Couples. . 2016 10 01; 73(2):e31-3.

Conroy AA, Gamarel KE, Neilands TB, Dilworth SE, Darbes LA, Johnson MO. Relationship Dynamics and Partner Beliefs About Viral Suppression: A Longitudinal Study of Male Couples Living with HIV/AIDS (The Duo Project). AIDS Behav. 2016 07; 20(7):1572-83.

Riley ED, Evans JL, Hahn JA, Briceno A, Davidson PJ, Lum PJ, Page K. A Longitudinal Study of Multiple Drug Use and Overdose Among Young People Who Inject Drugs. Am J Public Health. 2016 May; 106(5):915-7.

Cuca YP, Rose CD. Social Stigma and Childbearing for Women Living With HIV/AIDS. Qual Health Res. 2016 Sep; 26(11):1508-18.

Dawson-Rose C, Draughon JE, Zepf R, Cuca YP, Huang E, Freeborn K, Lum PJ. Prevalence of Substance Use in an HIV Primary Care Safety Net Clinic: A Call for Screening. J Assoc Nurses AIDS Care. 2017 Mar - Apr; 28(2):238-249.

Machtinger EL, Cuca YP, Khanna N, Rose CD, Kimberg LS. From treatment to healing: the promise of trauma-informed primary care. Womens Health Issues. 2015 May-Jun; 25(3):193-7.

Okonsky JG, Webel A, Rose CD, Johnson M, Asher A, Cuca Y, Kaihura A, Hanson JE, Portillo CJ. Appreciating Reasons for Nonadherence in Women. Health Care Women Int. 2015 Sep; 36(9):1007-25.

Nicholas PK, Willard S, Thompson C, Dawson-Rose C, Corless IB, Wantland DJ, Sefcik EF, Nokes KM, Kirksey KM, Hamilton MJ, Holzemer WL, Portillo CJ, Rivero Mendez M, Robinson LM, Rosa M, Human SP, Cuca Y, Huang E, Maryland M, Arudo J, Eller LS, Stanton MA, Driscoll M, Voss JG, Moezzi S. Engagement with Care, Substance Use, and Adherence to Therapy in HIV/AIDS. AIDS Res Treat. 2014; 2014:675739.