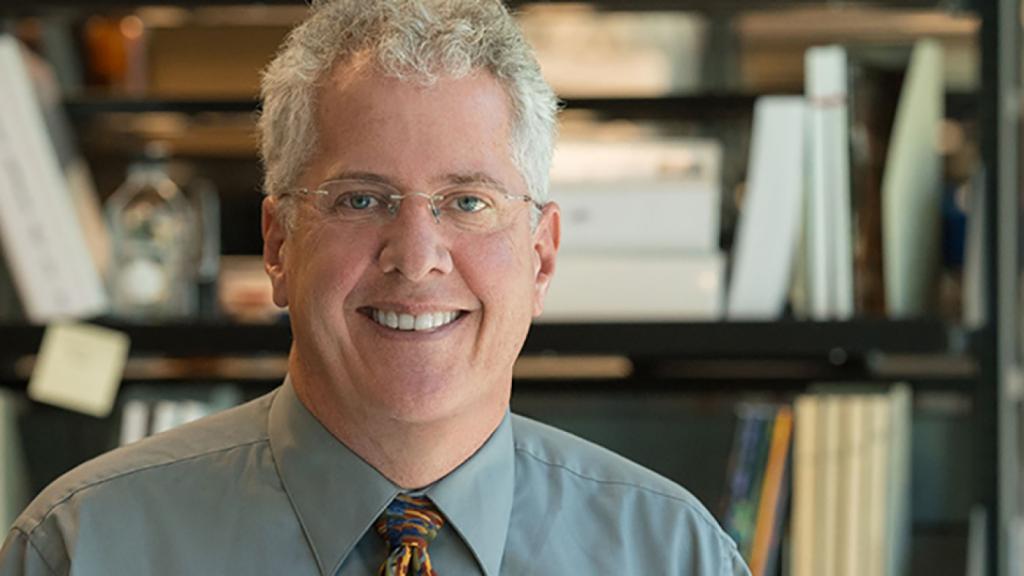 Robert Grant, MD, MPH (Emeritus)
Member, CFAR Scientific Council
Professor, School of Medicine
Biography
Dr. Grant believes that clinical and public health practice inspires the best research. His goal is to find ways for people to breath more easily, and to end HIV transmission and disease. His work with HIV started in 1983 with the epidemic when he was a graduate student in epidemiology at UC Berkeley. With the completion of his work pioneering HIV pre-exposure prophylaxis (or PrEP) in 2014, he pivoted to focus on the underpinnings of the epidemic, including stigma, trauma, injustice, addiction, and depression. His current clinical practice is on pulmonary medicine, and how breathing intersects with emotional well being. The next phase of his research focuses on novel transformative interventions for depression and anxiety, including ketamine and MDMA assisted psychotherapies.
Dr. Grant has had a clinical practice in pulmonary and critical care medicine from 1994 to the present, including at Zuckerberg San Francisco General Hospital, San Francisco Veterans Administration Medical Center, and UCSF Health. He started the Sexual Health Improvement Project at UCSF in 2014; this was the first clinical service at UCSF to offer HIV preexposure prophylaxis. He served as the Chief Medical Officer of the San Francisco AIDS Foundation from 2014 to 2018, where he oversaw the initiation of the largest PrEP service in San Francisco, HIV treatment initiation in a sexual health clinic, and HCV treatment linked with a needle exchange site. The SFAF PrEP service is innovative in being rooted in a community based organization, led by nurses, pioneering same day PrEP initiation (and later, same-day HIV treatment initiation), and offering education for non-daily or 2-1-1 PrEP dosing.
Dr. Grant has served as an advisor for laboratory medicine, antiretroviral therapy, and pre-exposure prophylaxis to the CDC, the FDA, and the WHO. He helped develop the WHO recommendation for PrEP (AIDS 2016) and he drafted the WHO PrEP Implementation Tool Kit in consultation with hundreds of experts and stakeholders around the world (
https://www.who.int/hiv/pub/prep/prep-implementation-tool/en/
). He co-founded a ketamine assisted psychotherapy practice called "Healing Realms" in 2017, and now serves on the board of directors of the American Society of Ketamine Physicians, Psychotherapists, and Practitioners (ASKP). He is a mentor in the California Institute of Integral Studies Certificate Program in Psychedelic Treatment and Research (CIIS CPTR).
Key findings from Dr. Grant's research include the following:
1. Conceptualization and estimation of transmissibility: Dr. Grant developed the concept of transmissibility (now denoted with "beta") and developed a method for estimating transmission of HIV per sexual contact and per sexual partner using epidemiological data (JID 1987). This parameter formed the basis of a generation of mathematical models of infectious epidemics.
2. Diagnostic innovations that guide therapy: Dr. Grant was the first to demonstrate that oral fluid could be used for HIV diagnostic antibody testing (CDLI 1996). He later conducted research that led to the first sequence based assay for drug resistance (or any other condition) to be approved by the FDA (J Clin Micro 2003).
3. High viral load in nonpathogenic SIV infections: Dr. Grant's laboratory discovered a null allele of CCR5 in the natural host of simian immunodeficiency virus. The host genotype was associated with viral load in nonpathogenic infection (Current Biology 1998).
4. Drug resistant HIV has diminished clinical consequences: First case report of transmission of protease inhibitor resistant HIV-1 (NEJM 1998). Finding that primary drug resistance to certain classes of antiretroviral therapy is increasing overtime, and is associated with delayed virological responses to therapy (JAMA 2002). Finding that drug resistant viremia is associated with preserved CD4+ T cell count responses to therapy, suggesting a trade-off for the virus between resistance and virulence (AIDS 1999). Persistent partial CD4+ T cell count responses proved to require continued exposure to therapy that retains partial antiviral activity and maintains selection for viruses with diminished replication capacity (NEJM 2001).
5. Pre-exposure Prophylaxis is safe, effective, and feasible: Dr. Grant's iPrEx trial found that daily oral emtricitabine/tenofovir disoproxil fumarate decreases HIV acquisition among men who have sex with men and transgender women (NEJM 2010). He also conducted the first open label demonstration project of preexposure prophylaxis, showing that adherence is higher when information about safety and efficacy is provided (Lancet ID 2014). He published the first and still largest series of PrEP use among transgender women (Deutsch 2015). He and his colleagues Identified a correlate of protection and a candidate surrogate marker for efficacy of pre-exposure prophylaxis (Anderson 2012).
Garcia-Cremades M, Vucicevic K, Hendrix CW, Jayachandran P, Jarlsberg L, Grant R, Celum CL, Martin M, Baeten JM, Marrazzo J, Anderson P, Choopanya K, Vanichseni S, Glidden DV, Savic RM. Characterizing HIV-Preventive, Plasma Tenofovir Concentrations-A Pooled Participant-level Data Analysis From Human Immunodeficiency Virus Preexposure Prophylaxis Clinical Trials. Clin Infect Dis. 2022 Nov 30; 75(11):1873-1882.

Garcia-Cremades M, Hendrix CW, Jayachandran P, Strydom N, Jarlsberg L, Grant R, Celum CL, Martin M, Baeten JM, Marrazzo J, Anderson P, Choopanya K, Vanichseni S, Glidden DV, Savic RM. Modeling the Probability of HIV Infection over Time in High-Risk Seronegative Participants Receiving Placebo in Five Randomized Double-Blind Placebo-Controlled HIV Pre-Exposure Prophylaxis Trials: A Patient-Level Pooled Analysis. Pharmaceutics. 2022 Aug 27; 14(9).

Sevelius JM, Glidden DV, Deutsch M, Welborn L, Contreras A, Salinas A, Venegas L, Grant RM. Uptake, Retention, and Adherence to Pre-exposure Prophylaxis (PrEP) in TRIUMPH: A Peer-Led PrEP Demonstration Project for Transgender Communities in Oakland and Sacramento, California. J Acquir Immune Defic Syndr. 2021 12 15; 88(S1):S27-S38.

Grant RM, Pellegrini M, Defechereux PA, Anderson PL, Yu M, Glidden DV, O'Neal J, Yager J, Bhasin S, Sevelius J, Deutsch MB. Sex Hormone Therapy and Tenofovir Diphosphate Concentration in Dried Blood Spots: Primary Results of the Interactions Between Antiretrovirals And Transgender Hormones Study. Clin Infect Dis. 2021 Oct 05; 73(7):e2117-e2123.

Hughes SD, Koester KA, Engesaeth E, Hawkins MV, Grant RM. Human Enough: A Qualitative Study of Client Experience With Internet-Based Access to Pre-exposure Prophylaxis. J Med Internet Res. 2021 07 05; 23(7):e22650.

Ibrahim ME, Glidden DV, Grant RM, Anderson PL. Letter to the Editor: Revisiting the Pharmacological Forgiveness of HIV Pre-Exposure Prophylaxis. AIDS Res Hum Retroviruses. 2021 06; 37(6):407-408.

Spinelli MA, Lowery B, Shuford JA, Spindler J, Kearney MF, McFarlane JR, McDonald C, Okochi H, Phung N, Kuncze K, Jee K, Johannessen D, Anderson PL, Smith DK, Defechereux P, Grant RM, Gandhi M. Use of Drug-level Testing and Single-genome Sequencing to Unravel a Case of Human Immunodeficiency Virus Seroconversion on Pre-exposure Prophylaxis. Clin Infect Dis. 2021 06 01; 72(11):2025-2028.

Truong HM, Mehrotra ML, Grant RM, iPrEx Study Team . Brief Report: Seroadaptive Behaviors Varied Among Geographically Diverse iPrEx Participants. J Acquir Immune Defic Syndr. 2021 02 01; 86(2):e43-e47.

O'Keefe KJ, Pipkin S, Fatch R, Scheer S, Liegler T, McFarland W, Grant RM, Truong HM. Non-B variants of HIV-1 in San Francisco, California. Infect Genet Evol. 2021 06; 90:104677.

Mayer KH, Molina JM, Thompson MA, Anderson PL, Mounzer KC, De Wet JJ, DeJesus E, Jessen H, Grant RM, Ruane PJ, Wong P, Ebrahimi R, Zhong L, Mathias A, Callebaut C, Collins SE, Das M, McCallister S, Brainard DM, Brinson C, Clarke A, Coll P, Post FA, Hare CB. Emtricitabine and tenofovir alafenamide vs emtricitabine and tenofovir disoproxil fumarate for HIV pre-exposure prophylaxis (DISCOVER): primary results from a randomised, double-blind, multicentre, active-controlled, phase 3, non-inferiority trial. Lancet. 2020 07 25; 396(10246):239-254.

Dimitrov D, Moore JR, Wood D, Mitchell KM, Li M, Hughes JP, Donnell DJ, Mannheimer S, Holtz TH, Grant RM, Boily MC. Predicted Effectiveness of Daily and Nondaily Preexposure Prophylaxis for Men Who Have Sex With Men Based on Sex and Pill-taking Patterns From the Human Immuno Virus Prevention Trials Network 067/ADAPT Study. Clin Infect Dis. 2020 07 11; 71(2):249-255.

Velloza J, Heffron R, Amico KR, Rowhani-Rahbar A, Hughes JP, Li M, Dye BJ, Celum C, Bekker LG, Grant RM, HPTN 067/ADAPT Study Team . The Effect of Depression on Adherence to HIV Pre-exposure Prophylaxis Among High-Risk South African Women in HPTN 067/ADAPT. AIDS Behav. 2020 Jul; 24(7):2178-2187.

Spinelli MA, Rodrigues WC, Wang G, Vincent M, Glidden DV, Okochi H, Stalter R, Defechereux P, Deutsch M, Grant RM, Ngure K, Mugo NR, Baeten JM, Gandhi M, Partners PrEP Study Team . Brief Report: High Accuracy of a Real-Time Urine Antibody-Based Tenofovir Point-of-Care Test Compared With Laboratory-Based ELISA in Diverse Populations. J Acquir Immune Defic Syndr. 2020 06 01; 84(2):149-152.

Ascher SB, Scherzer R, Estrella MM, Shigenaga J, Spaulding KA, Glidden DV, Mehrotra ML, Defechereux P, Gandhi M, Grant RM, Shlipak MG, Jotwani V. HIV preexposure prophylaxis with tenofovir disoproxil fumarate/emtricitabine and changes in kidney function and tubular health. AIDS. 2020 04 01; 34(5):699-706.

Lopez MI, Grant RM, Dong BJ. Community pharmacy delivered PrEP to STOP HIV transmission: An opportunity NOT to miss! J Am Pharm Assoc (2003). 2020 Jul - Aug; 60(4):e18-e24.

Koester KA, Hughes SD, Grant RM. "A Good Habit": Telehealth PrEP Users Find Benefit in Quarterly Monitoring Requirements. J Int Assoc Provid AIDS Care. 2020 Jan-Dec; 19:2325958220919269.

Dong BJ, Lopez MI, Grant RM. Response to: Acceptability and Feasibility of a Pharmacist-Led HIV Pre-exposure Prophylaxis Program in the Midwestern United States. Open Forum Infect Dis. 2019 Dec; 6(12):ofz497.

Holtz TH, Chitwarakorn A, Hughes JP, Curlin ME, Varangrat A, Li M, Amico KR, Mock PA, Grant RM, Thai HPTN 067/ADAPT Study Team . HPTN 067/ADAPT: Correlates of Sex-Related Pre-exposure Prophylaxis Adherence, Thai Men Who Have Sex With Men, and Transgender Women, 2012-2013. J Acquir Immune Defic Syndr. 2019 10 01; 82(2):e18-e26.

Velloza J, Bacchetti P, Hendrix CW, Murnane P, Hughes JP, Li M, Curlin ME, Holtz TH, Mannheimer S, Marzinke MA, Amico KR, Liu A, Piwowar-Manning E, Eshleman SH, Dye BJ, Gandhi M, Grant RM, HPTN 067/ADAPT Study Team . Short- and Long-Term Pharmacologic Measures of HIV Pre-exposure Prophylaxis Use Among High-Risk Men Who Have Sex With Men in HPTN 067/ADAPT. J Acquir Immune Defic Syndr. 2019 10 01; 82(2):149-158.

Ojeda VD, Amico KR, Hughes JP, Wilson E, Li M, Holtz TH, Chitwarakorn A, Grant RM, Dye BJ, Bekker LG, Mannheimer S, Marzinke M, Hendrix CW. Low Disclosure of PrEP Nonadherence and HIV-Risk Behaviors Associated With Poor HIV PrEP Adherence in the HPTN 067/ADAPT Study. . 2019 09 01; 82(1):34-40.

Myers JJ, Kang Dufour MS, Koester KA, Udoh I, Frazier R, Packard R, Kennedy K, Erguera X, Horowitz J, Grant R, Burack JH. Adherence to PrEP Among Young Men Who Have Sex With Men Participating in a Sexual Health Services Demonstration Project in Alameda County, California. . 2019 08 01; 81(4):406-413.

Mehrotra ML, Westreich D, McMahan VM, Glymour MM, Geng E, Grant RM, Glidden DV. Baseline Characteristics Explain Differences in Effectiveness of Randomization to Daily Oral TDF/FTC PrEP Between Transgender Women and Cisgender Men Who Have Sex With Men in the iPrEx Trial. . 2019 07 01; 81(3):e94-e98.

Spinelli MA, Glidden DV, Anderson PL, Gandhi M, McMahan VM, Defechereux P, Schechter M, Veloso VG, Chariyalertsak S, Guanira JV, Bekker LG, Buchbinder SP, Grant RM. Impact of Estimated Pre-Exposure Prophylaxis (PrEP) Adherence Patterns on Bone Mineral Density in a Large PrEP Demonstration Project. AIDS Res Hum Retroviruses. 2019 09; 35(9):788-793.

Chemnasiri T, Varangrat A, Amico KR, Chitwarakorn A, Dye BJ, Grant RM, Holtz TH, HPTN 067/ADAPT Study Team . Facilitators and barriers affecting PrEP adherence among Thai men who have sex with men (MSM) in the HPTN 067/ADAPT Study. AIDS Care. 2020 02; 32(2):249-254.

Hojilla JC, Satre DD, Glidden DV, McMahan VM, Gandhi M, Defechereux P, Guanira JV, Mehrotra M, Grant RM, Carrico AW. Brief Report: Cocaine Use and Pre-exposure Prophylaxis: Adherence, Care Engagement, and Kidney Function. J Acquir Immune Defic Syndr. 2019 05 01; 81(1):78-82.