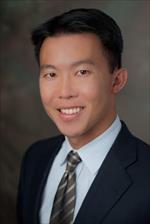 Ma Somsouk, MD
Professor, School of Medicine
Biography
1. Gastrointestinal tract as a site of HIV pathogenesis and persistence. Dr. Somsouk's research program examines the impact of HIV in the gut, answering questions related to viral persistence, immune activation, epithelial barrier dysfunction, and microbial dysbiosis and their relationship with systemic inflammation, aging, and cancer using observational studies and interventional trials. Stool, gut mucosal samples, and blood are routinely collected from subjects.
2. Prevention of colorectal cancer. Dr. Somsouk's research program is supported by the CDC, in collaboration with the SF Department of Public Health, to examine how a centralized patient panel management system could improve uptake of colorectal cancer screening and improve other health behaviors and conditions in the safety-net. In addition to interventional cohort studies, retrospective and administrative methods and mathematical simulation models are employed to identify barriers and best practices for colorectal cancer screening / surveillance. Interests as follow: HIV, persistence, immune activation, GALT, microbial translocation, microbiome, fecal transplant, colorectal cancer screening, mHealth, Digital Health
McClellan SP, Canchola AJ, Potter MB, Gomez SL, Somsouk M. Neighborhood socioeconomic status and the effectiveness of colorectal cancer screening outreach with mailed fecal immunochemical tests within a safety net healthcare system in San Francisco, CA: A subgroup analysis of a randomized controlled trial. Prev Med. 2022 Dec 14; 167:107388.

Burns S, Somsouk M. Durability of FIT Screening After Cessation of a Screening Outreach Intervention. Dig Dis Sci. 2022 Nov 10.

Altinbas A, Holmes JA, Salloum S, Lidofsky A, Alatrakchi N, Somsouk M, Hunt P, Deeks S, Chew KW, Lauer G, Kruger A, Lin W, Chung RT. LOXL-2 and TNC-C are markers of liver fibrogenesis in HCV/HIV-, HIV- and HCV-infected patients. Biomark Med. 2022 08; 16(11):839-846.

Khoong EC, Rivadeneira NA, Pacca L, Schillinger D, Lown D, Babaria P, Gupta N, Pramanik R, Tran H, Whitezell T, Somsouk M, Sarkar U. Extent of Follow-Up on Abnormal Cancer Screening in Multiple California Public Hospital Systems: A Retrospective Review. J Gen Intern Med. 2022 May 31.

Mukherjea A, Shariff-Marco S, Yang J, Tseng W, Palaniappan L, Li J, Ivey SL, Somsouk M, Gomez SL. Determinants of Colorectal Cancer Screening among South Asian Americans. J Asian Health. 2022 Apr; 10(e202202):1-12.

Hiatt RA, Sibley A, Venkatesh B, Cheng J, Dixit N, Fox R, Ling P, Nguyen T, Oh D, Palmer NR, Pasick RJ, Potter MB, Somsouk M, Vargas RA, Vijayaraghavan M, Ashworth A. From Cancer Epidemiology to Policy and Practice: the Role of a Comprehensive Cancer Center. Curr Epidemiol Rep. 2022; 9(1):10-21.

Chang HW, Yan D, Singh R, Bui A, Lee K, Truong A, Milush JM, Somsouk M, Liao W. Multiomic Analysis of the Gut Microbiome in Psoriasis Reveals Distinct Host‒Microbe Associations. JID Innov. 2022 May; 2(3):100115.

Sharma AE, Lyson HC, Cherian R, Somsouk M, Schillinger D, Sarkar U. A Root Cause Analysis of Barriers to Timely Colonoscopy in California Safety-Net Health Systems. J Patient Saf. 2020 May 26.

Sangaramoorthy M, Yang J, Guan A, DeRouen MC, Tana MM, Somsouk M, Thompson CA, Gibbons J, Ho C, Chu JN, Cheng I, Gomez SL, Shariff-Marco S. Asian American/Pacific Islander and Hispanic Ethnic Enclaves, Neighborhood Socioeconomic Status, and Hepatocellular Carcinoma Incidence in California: An Update. Cancer Epidemiol Biomarkers Prev. 2022 02; 31(2):382-392.

Wu G, Zuck P, Goh SL, Milush JM, Vohra P, Wong JK, Somsouk M, Yukl SA, Shacklett BL, Chomont N, Haase AT, Hatano H, Schacker TW, Deeks SG, Hazuda DJ, Hunt PW, Howell BJ. Gag p24 is a Marker of HIV Expression in Tissues and Correlates with Immune Response. J Infect Dis. 2021 Mar 09.

Dai B, Hackney JA, Ichikawa R, Nguyen A, Elstrott J, Orozco LD, Sun KH, Modrusan Z, Gogineni A, Scherl A, Gubatan J, Habtezion A, Deswal M, Somsouk M, Faubion WA, Chai A, Sharafali Z, Hassanali A, Oh YS, Tole S, McBride J, Keir ME, Yi T. Dual targeting of lymphocyte homing and retention through α4β7 and αEβ7 inhibition in inflammatory bowel disease. Cell Rep Med. 2021 Aug 17; 2(8):100381.

Lee B, Keyes E, Rachocki C, Grimes B, Chen E, Vittinghoff E, Ladabaum U, Somsouk M. Increased Colorectal Cancer Screening Sustained with Mailed Fecal Immunochemical Test Outreach. Clin Gastroenterol Hepatol. 2021 Jul 16.

Zullo KM, Douglas B, Maloney NM, Ji Y, Wei Y, Herbine K, Cohen R, Pastore C, Cramer Z, Wang X, Wei W, Somsouk M, Hung LY, Lengner C, Kohanski MH, Cohen NA, Herbert DR. LINGO3 regulates mucosal tissue regeneration and promotes TFF2 dependent recovery from colitis. Scand J Gastroenterol. 2021 Jul; 56(7):791-805.

Ge J, Najafi N, Zhao W, Somsouk M, Fang M, Lai JC. A Methodology to Generate Longitudinally Updated Acute-On-Chronic Liver Failure Prognostication Scores From Electronic Health Record Data. Hepatol Commun. 2021 Jun; 5(6):1069-1080.

Wang A, Lee B, Patel S, Whitaker E, Issaka RB, Somsouk M. Selection of patients for large mailed fecal immunochemical test colorectal cancer screening outreach programs: A systematic review. J Med Screen. 2021 Mar 08; 969141321997482.

Patel S, Issaka RB, Chen E, Somsouk M. Colorectal Cancer Screening and COVID-19. Am J Gastroenterol. 2021 02 01; 116(2):433-434.

Yukl SA, Khan S, Chen TH, Trapecar M, Wu F, Xie G, Telwatte S, Fulop D, Pico AR, Laird GM, Ritter KD, Jones NG, Lu CM, Siliciano RF, Roan NR, Milush JM, Somsouk M, Deeks SG, Hunt PW, Sanjabi S. Shared Mechanisms Govern HIV Transcriptional Suppression in Circulating CD103+ and Gut CD4+ T Cells. J Virol. 2020 12 22; 95(2).

Telwatte S, Kim P, Chen TH, Milush JM, Somsouk M, Deeks SG, Hunt PW, Wong JK, Yukl SA. Mechanistic differences underlying HIV latency in the gut and blood contribute to differential responses to latency-reversing agents. AIDS. 2020 11 15; 34(14):2013-2024.

Neidleman J, Luo X, Frouard J, Xie G, Hsiao F, Ma T, Morcilla V, Lee A, Telwatte S, Thomas R, Tamaki W, Wheeler B, Hoh R, Somsouk M, Vohra P, Milush J, James KS, Archin NM, Hunt PW, Deeks SG, Yukl SA, Palmer S, Greene WC, Roan NR. Phenotypic analysis of the unstimulated in vivo HIV CD4 T cell reservoir. Elife. 2020 09 29; 9.

Jiang C, Lian X, Gao C, Sun X, Einkauf KB, Chevalier JM, Chen SMY, Hua S, Rhee B, Chang K, Blackmer JE, Osborn M, Peluso MJ, Hoh R, Somsouk M, Milush J, Bertagnolli LN, Sweet SE, Varriale JA, Burbelo PD, Chun TW, Laird GM, Serrao E, Engelman AN, Carrington M, Siliciano RF, Siliciano JM, Deeks SG, Walker BD, Lichterfeld M, Yu XG. Distinct viral reservoirs in individuals with spontaneous control of HIV-1. Nature. 2020 09; 585(7824):261-267.

Lee B, Patel S, Rachocki C, Issaka R, Vittinghoff E, Shapiro JA, Ladabaum U, Somsouk M. Advanced Notification Calls Prior to Mailed Fecal Immunochemical Test in Previously Screened Patients: a Randomized Controlled Trial. J Gen Intern Med. 2020 10; 35(10):2858-2864.

SahBandar IN, Chew GM, Corley MJ, Pang APS, Tsai N, Hanks N, Khadka VS, Klatt NR, Hensley-McBain T, Somsouk M, Vujkovic-Cvijin I, Chow DC, Shikuma CM, Ndhlovu LC. Changes in gastrointestinal microbial communities influence HIV-specific CD8+ T-cell responsiveness to immune checkpoint blockade. AIDS. 2020 08 01; 34(10):1451-1460.

Huynh MP, Bradshaw PT, Tana MM, Rachocki C, Somsouk M. Obesity and metabolic outcomes in a safety-net health system. Biodemography Soc Biol. 2020 Jul-Sep; 65(3):257-267.

Issaka RB, Somsouk M. Colorectal Cancer Screening and Prevention in the COVID-19 Era. JAMA Health Forum. 2020 May; 1(5).

Lee SA, Telwatte S, Hatano H, Kashuba ADM, Cottrell ML, Hoh R, Liegler TJ, Stephenson S, Somsouk M, Hunt PW, Deeks SG, Yukl S, Savic RM. Antiretroviral Therapy Concentrations Differ in Gut vs. Lymph Node Tissues and Are Associated With HIV Viral Transcription by a Novel RT-ddPCR Assay. J Acquir Immune Defic Syndr. 2020 04 15; 83(5):530-537.