UCSF-Gladstone CFAR Director's Update
December 1, 2020
Dear CFAR Community,
On the occasion of World AIDS Day – December 1, 2020 – we wanted to provide you with some updates on both the incredible progress being forged on the HIV and COVID-19 pandemics by our community, as well as the sobering reality of how COVID-19 has stalled progress on HIV prevention and treatment goals worldwide.
As you know, every World AIDS Day, UNAIDS releases a report on the status of the HIV pandemic and this year's report is entitled Prevailing against pandemics by putting people at the centre — World AIDS Day report 2020. The report starts with following daunting sentence: "Five years after a global commitment to Fast-Track the HIV response and end AIDS by 2030, the world is off track". The report then details how the world was not yet on track to achieve targets of HIV testing, treatment access, and virologic suppression even before COVID-19 pandemic. Moreover, the COVID-19 pandemic has massively disrupted HIV services, antiretroviral therapy (ART) supply chains, adequate HIV testing and diagnoses, and new ART starts. With 38 million individuals being infected with HIV worldwide, 12 million still do not have access to life-saving ART medications. In 2019, 1.7 million people were newly infected with HIV and 690 000 people died from AIDS-related illnesses. These numbers seem wildly unacceptable when effective ART has been available for over two decades and biomedical HIV prevention options have expanded.
Image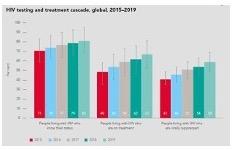 The figure here from the report (Figure 9) shows that progress towards people living with HIV knowing their status, accessing HIV treatment, and achieving the goal of therapy (virologic suppression) has been made over the past 5 years. Unfortunately, the remainder of the report shows decrease in all three of these metrics as the COVID-19 pandemic collided with HIV in 2020.
Depending on the duration of time that COVID-19 results in disruptions in HIV testing and new HIV diagnoses, as well as ART supply access and treatment provision, UNAIDS estimates additional new HIV infections and AIDS-related deaths on the scale below.
Image


Therefore, it is up to us to work as diligently as possible to reverse these disruptions and even exceed prior treatment and prevention goals to get back on track with the HIV pandemic.

Of particular import is that UNAIDS has joined with Oxfam and other partners in a global movement for a People's Vaccine, where worldwide, free-of-charge, and equitable distribution of a COVID-19 vaccine is paramount.

With the recent news over the past month of two mRNA vaccines (one from Pfizer/BioNTech and one from Moderna) with over 94% efficacy in their final analyses of phase 3 trials in preventing symptomatic COVID-19 infection (and the interim data from AstraZeneca on up to 90% efficacy in preventing symptomatic COVID-19 with one dosing pattern), the People's Vaccine is hopefully coming into view. Please see below for a quick summary of the Pfizer/BioNTech and Moderna vaccine, both being filed for emergency use authorization with the FDA.

Pfizer/BioNTech mRNA vaccine (BNT162b2)
Final results November 18 of phase 3 trial: 43,661 participants enrolled from July 27: ~ 42% of global participants and 30% of U.S. participants racially and ethnically diverse; 41% of global and 45% of U.S. participants 56-85 years of age
BNT162b2 two doses 3 weeks apart, outcome at least 7 days after 2nd dose
Found to be 95% effective against COVID-19 beginning 28 days after the first dose; 170 confirmed cases of COVID-19 were evaluated, with 162 observed in the placebo group versus 8 in the vaccine group (efficacy in adults >65 years was 94%)
Secondary outcome: 10 severe cases of COVID-19 observed with 9 of the cases occurring in the placebo group and one in the BNT162b2 vaccinated group
No serious safety concerns-
Problem is that shipment storage requires negative -70°C freezers - companies have developed specially designed, temperature-controlled thermal shippers utilizing dry ice to maintain temperature conditions for 15 days before refilling dry ice
Moderna vaccine (mRNA-1273)
Final results of Moderna vaccine trial (phase 3 COVE study) November 30 (mRNA-1273)
2 shots, 4 weeks apart
30,000 participants, 42% of whom were high-risk (7000 over 65 years and 5000 <65 years old with comorbid conditions) and 11,000 of whom were from communities of color.
94.1% efficacy rate at 196 final total symptomatic infections (e.g. 11 infections in the vaccine group; 185 in the placebo group
Vaccine trials often have a secondary endpoint of mitigating severe disease and all 30 of the severe cases of COVID-19 occurred in the placebo group
Trial has gone up to 2 months for safety data for all individuals -Moderna will now file for an emergency use authorization for this vaccine
Moderna Nov 16 press release included data that its mRNA-1273 vaccine can stay stable at more standard temperatures for long periods of time (2° to 8°C, the temperature of a standard home or medical refrigerator for 30 days or -20° C freezer for up to six months)
I will end this Introduction with a relevant quote for the People's Vaccine!

"Science knows no country, because knowledge belongs to humanity, and is the torch which illuminates the world."
– Louis Pasteur (1822-1895)

Now, onto you and updates from this amazing community on new grants and progress towards the dual pandemics. And I remind you of our next CFAR seminar this coming Wednesday (December 2) with Dr. Bette Korber from 9am-10am followed by our second "CFAR Science Spotlight" series on the Vitalant Research Institute from 10am-11am. And to my co-leaders - Peter Hunt, Mallory Johnson and Lauren Sterling- my persistent gratitude.

Sincerely,
Monica
---
New HIV Grants in CFAR Community
We would like to announce some exciting recent NIH grant awards to members of the UCSF-Gladstone CFAR (please let Lauren Sterling know if we have missed some)
D43TW011306 (Dr. Craig Cohen). SUSTAINABLE DEVELOPMENT FOR IMPROVED HIV HEALTH AND PREVENTION IN KENYA (SD4H-KENYA)
R01HL155226 (Dr. Sheri Weiser). INTERSECTION OF MATERIAL-NEED INSECURITIES AND HIV AND CARDIOVASCULAR HEALTH
K23AA029045 (Dr. Sarah Puryear). UNDERSTANDING ALCOHOL MISUSE AND ITS IMPACT ON VIRAL SUPPRESSION IN YOUTH LIVING WITH HIV IN EAST AFRICA
R21AI152564 (Dr. Joel Ernst). HOST GENETIC DIVERSITY, T CELL RESPONSES, AND OUTCOMES OF TB
R21TW011784 (Dr. Sarah Roberts). UNDERSTANDING AND MEASURING THE IMPACT OF STIGMA ON PREP ADHERENCE AMONG ADOLESCENT GIRLS AND YOUNG WOMEN IN KENYA: IDENTIFYING TARGETS FOR FUTURE INTERVENTIONS
R01HL153343 (Dr. Amy Conroy). DYADIC MANAGEMENT OF HIV CARDIOMETABOLIC COMORDBIDITIES AMONG COUPLES IN MALAWI
---
New COVID-19 grants in CFAR Community

RADx-UP GRANT
Image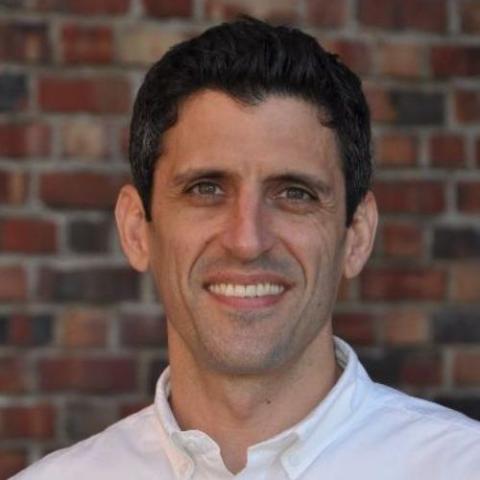 Image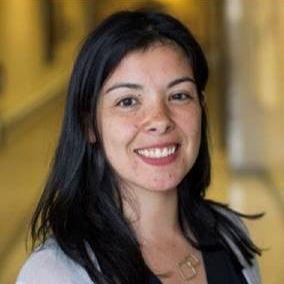 COVID-19 PANDEMIC-RELATED CHANGES IN ALCOHOL USE AMONG PERSONS WITH HIV
Dr. Judy Hahn was awarded a COVID-19 related supplement to study alcohol use and its biomarkers among people living with HIV. The COVID-19 pandemic and the resulting stay-home restrictions are likely to drastically impact alcohol use, due to the resulting psychological distress, anxiety, boredom, and social isolation. This grant will study alcohol use and the impact on antiretroviral (ART) adherence in ongoing cohorts of people with HIV (PWH) in the NIAAA-funded URBAN ARCH consortium with histories of alcohol use during and after the pandemic in the US (Boston) and Uganda (Mbarara). Both alcohol use and ART adherence will be analyzed via objective measures in the UCSF Hair Analytical Laboratory, using alcohol metabolite phosphatidylethanol (PEth) in dried blood spots (DBS) and ethyl glucuronide (EtG) in hair to supplement self-report.
RESPONSE GRANT
Vitalant Research Institute received a $4.7 million COVID Supplement focusing on key blood safety issues with COVID-19. This grant is called the REDS Epidemiology, Surveillance, and Preparedness of the Novel SARS-CoV-2 Epidemic (RESPONSE) and is detailed here. Leveraging access to the blood supply and blood donors, the RESPONSE study will 1) evaluate available assays that could potentially be used to screen the blood supply if evidence of SARS-CoV-2 transfusion-transmission became apparent, 2) conduct serosurveys using optimized assays/algorithms to monitor antibody reactivity in blood donor populations over time, 3) enroll SARS-CoV-2 positive donors and others into a longitudinal cohort study to answer fundamental questions about the evolution of viremia and immune responses, and 4) establish a sharable biorepository that includes specimens collected early on in the infection and potentially large volumes of plasma from infected/convalescent donors. Congratulations to Dr. Michael P/ Busch from VRI for this award!
THE SMART-DAPPER STUDY: IMPLEMENTATION RESEARCH ON TELE-MENTAL HEALTH CARE IN THE COVID19 ERA
Dr. Susan Meffert was awarded a COVID-19 supplement to adapt her existing R01 community mental health implementation science study in Kisumu, Kenya to tele-mental health care delivery of the intervention, SMART-DAPPER, which includes both components of Interpersonal Psychotherapy [IPT] and fluoxetine management. This study will determine the acceptability and feasibility of telephone delivered treatment, and on retention in care for telephone versus face-to-face delivery.
---
Recent Honors in the CFAR Community
Dr. Chemtai Mungo was selected as an NCI AIDS Malignancy Consortium Fellow. This fellowship program was established to encourage and foster the development of new and junior clinical investigators at domestic and international sites to pursue careers in clinical research trials in HIV-associated malignancies within the context of the AMC.

The AMC fellowship, mentored by Dr. Craig Cohen in the Department of OBGYN and Dr. Joel Palefsky in the Department of Medicine, will support Dr. Mungo's ongoing research in western Kenya investigating safe and effective non-physician led treatment of pre-cancerous lesions among women living with HIV, who are at disproportionate risk of cervical cancer.


Dr. Eric Goosby was elected to the transition COVID-19 advisory board that was established by President-elect Joe Biden and Vice President-elect Kamala Harris. More information about his selection is available at the UCSF News Center. We are very proud of Eric, a pillar member of our UCSF CFAR Community and CFAR Internal Advisory Board member!
---

Reminder of upcoming CFAR grant opportunities
Image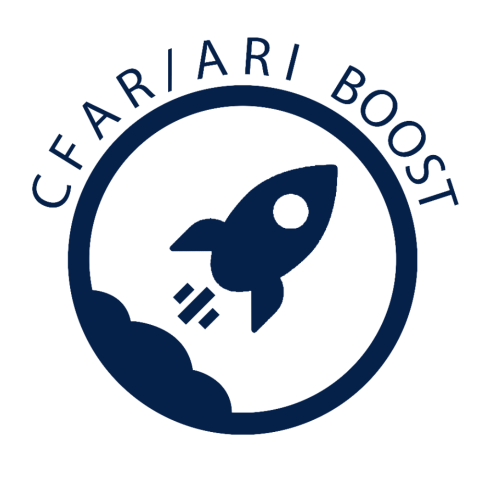 Next Boost Award Deadline
The next round of CFAR/ARI HIV Research Boost Award applications closes December 9, 2020.



CFAR Adelante Program
Concept Proposals Due: January 11, 2021 (5PM EST)
CFAR Adelante Program Fact Sheet
Through CFAR Adelante, the NIH-funded Centers for AIDS Research (CFAR) are working to advance HIV research in LatinX communities by providing mentored development to early-career investigators whose research focuses on decreasing HIV-related health disparities in this group.

CFAR-Pepper Center HIV/Aging Pilot Programs
Concept proposals due January 22, 2021
Request for Applications
This Pilot RFA is a collaboration established in 1995 to provide leadership in research focused on the basic biology of aging, leading advancements in next generation geroscience platforms for biomarker discovery, epigenetics of aging, and innovative models of heterogeneity in aging.

Next CFAR RAP Funding Deadline
The next round of CFAR grant applications opens January 25, 2021 and closes March 1, 2021. Submit your proposal through the Resource Allocation Program (RAP) portal.


Update from National CFAR Scientific Symposium November 12, 2020
The National CFAR Scientific Symposium: The Road Ahead included the following presentations by UCSF faculty/fellows:
Missed Opportunities: Viral transmission risks among a new cohort of PWID by Dan Ciccarone, MD, MPH, Professor, Family and Community Medicine, UCSF
HIV viral suppression during the COVID-19 pandemic among people experiencing homelessness in the POP-UP program by Matthew Hickey, MD, HIV fellow, Division of HIV, Infectious Diseases and Global Medicine, UCSF
Poster Presentation: HIV Risk Perception, Stigma and Conspiracy Theories in West Virginia by Sarah Mars, PhD, Associate Professional Researcher Department of Family and Community Medicine, UCSF