UCSF-Bay Area Center for AIDS Research
The Andy I. Choi Mentoring Program of the UCSF-Gladstone Center for AIDS Research announced the recipients of the 2018 Early-Career Research Excellence Awards. The awards were given at the annual Mentoring Program Research Symposium on April 17, 2018.
Excellence in Translational Science
Sulggi A. Lee, MD, PhD
Image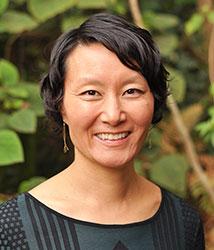 Dr. Lee's career goals are to better understand the association between host genetics and the host immune response to HIV disease using novel genetic and immunologic translational research methods. Specifically, she is interested in 1) understanding the role of host genetics in determining important immunologic markers in HIV disease, e.g., measures of indoleamine 2,3-dioxygenase (IDO) expression in activated monocytes in chronic HIV; and 2) determining the molecular mechanisms by which the innate immune system responds to HIV, e.g., by analyzing gene expression array data in relation to flow cytometry and metabolomics data among specific HIV-infected populations: HIV elite controllers, HIV-suppressed responders, ARV non-responders.
---
Excellence in Behavioral Science
Lillian Brown, MD, PhD
Image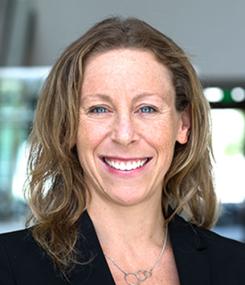 Dr. Brown is an Infectious Disease fellow in the Division of HIV, ID, and Global Medicine at the Zuckerberg San Francisco General Hospital and a Post-Doctoral Fellow in the Traineeships for AIDS Prevention Studies (TAPS). Her research examines the influence of social networks on engagement in HIV care with the goal of developing novel interventions to improve treatment outcomes in resource limited settings. She is currently a co-investigator on the ongoing SEARCH study in Uganda and Kenya and sees patients in the Positive Health Program at Ward 86 and in the Infectious Diseases clinic at Zuckerberg San Francisco General Hospital.
---
Excellence in Clinical Science
Hyman Scott, MD, MPH
Image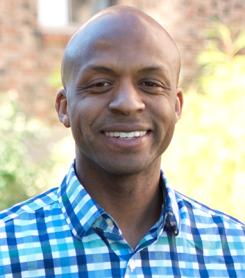 Hyman Scott, MD, MPH is the Clinical Research Medical Director at Bridge HIV in the San Francisco Department of Public Health (SFDPH), and an Assistant Clinical Professor of Medicine at the University of California, San Francisco (UCSF). He received his MD from Yale School of Medicine; and completed his Internal Medicine residency, Chief Residency, Infectious Disease fellowship, and post-doctoral research training in the Traineeship for AIDS Prevention Studies at UCSF. He has a particular interest in the epidemiology of HIV-related racial/ethnic disparities among men who have sex with men (MSM), and interventions to reduce these disparities. Dr. Scott currently has a NIMH K23 award to develop and test a mobile app-based combination HIV intervention of home HIV self-testing, STI self-collection, and Pre-Exposure Prophylaxis (PrEP) uptake among young Black and Latino MSM in the San Francisco Bay Area.
---
Excellence in Basic Science
Tom Packard, PhD
Image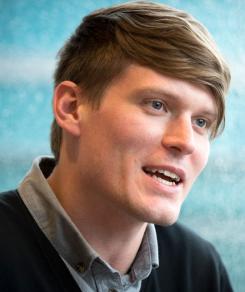 Thomas Packard is a postdoctoral scholar in Warner Greene's laboratory at the Gladstone Institute of Virology and Immunology. His research focuses on HIV pathogenesis mechanisms: specifically, the molecular pathways that are triggered during HIV infection, and how these pathways shape the immune response. He am fascinated by innate immune sensing, as these signals are critical to driving protective and pathologic immune responses. By investigating the molecular pathways involved, we can exploit these interactions to modulate the immune response, enhancing host defense while inhibiting inflammation or autoimmunity. He received his PhD in Immunology from University of Colorado SOM; where he studied B cells in autoimmunity, as well as innate immune activation driving inflammation. His current research focuses on the role of the host innate response in establishment of the latent HIV reservoir.