Journal Club Articles:
Woodward, E.N., Matthieu, M.M., Uchendu, U.S. et al. The health equity implementation framework: proposal and preliminary study of hepatitis C virus treatment. Implementation Sci 14, 26 (2019). https://doi.org/10.1186/s13012-019-0861-y
Baumann AA, Cabassa LJ. Reframing implementation science to address inequities in healthcare delivery. BMC Health Serv Res. 2020 Mar 12;20(1):190. https://doi.org/10.1186/s12913-020-4975-3
Andrew Kerkhoff, MD, PhD, MSc
Image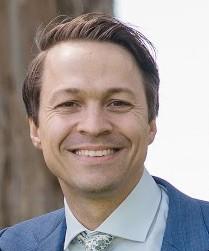 Dr. Andrew D. Kerkhoff, MD, PhD, MSc, is an infectious disease physician, HIV primary care provider and third year research fellow in the Division of HIV, Infectious Diseases and Global Medicine, at Zuckerberg San Francisco General Hospital at the University of California, San Francisco. His long-standing research interest is in the evaluation of tools and approaches to improve the diagnosis of HIV-associated tuberculosis (TB). His current research is based in Zambia in collaboration with the Centre for Infectious Disease Research in Zambia (CIDRZ), and seeks to apply implementation science methods to improve the efficiency and effectiveness of TB case finding and diagnostic strategies in resource-limited settings.