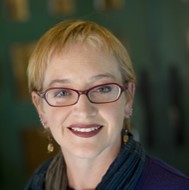 Laura Thomas, MPP, MPH
California Deputy State Director, Drug Policy Alliance
Biography
Laura Thomas is the Deputy State Director, California, of the Drug Policy Alliance, the nation's leading organization working to end the war on drugs. She oversees the organization's municipal drug strategy work in San Francisco and leads DPA's California harm reduction and public health legislation. In 2016, the San Francisco Board of Supervisors appointed her as the Vice President and Public Health Representative of the San Francisco Entertainment Commission.
She has nearly 30 years of experience in HIV and public health policy, along with a strong commitment to community advocacy, thoughtful policy analysis and coalition building. She first became involved in AIDS activism with ACT UP in San Francisco. Before joining DPA, she was a consultant specializing in HIV policy and planning, with clients ranging from the California State Office of AIDS to the National Association of People with AIDS. She has also worked for Tenderloin Health, a nonprofit health and social service provider serving a predominantly homeless population in San Francisco's Tenderloin neighborhood, the San Francisco AIDS Foundation, and the San Francisco Department of Public Health. She graduated from the University of California, Berkeley with a Masters in Public Health and a Masters in Public Policy, and holds a B.A. in English from Wesleyan University.
Thomas has been a syringe access volunteer for more than 18 years, and helped organize a successful 2007 symposium on safe injection facilities. She is proud to have received the AIDS Hero Award from the 2000 AIDS Candlelight Memorial. She serves on the San Francisco HIV Prevention Planning Council and the San Francisco Cannabis State Legalization Task Force and is on the Steering Committee for the national HIV Prevention Justice Alliance.