UCSF-Bay Area Center for AIDS Research
The Andy I. Choi Mentoring Program of the UCSF-Gladstone Center for AIDS Research announced the recipients of the 2017 Early-Career Research Excellence Awards. The awards were given at the annual Mentoring Program Research Symposium on April 18, 2017.
---
Excellence in Behavioral Science
Kartika Palar, PhD
Image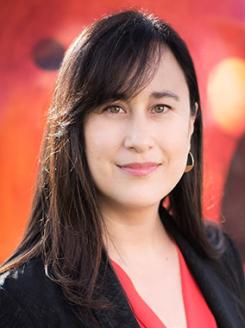 Kartika Palar, PhD, is an Assistant Professor in the Division of HIV, Infectious Disease and Global Medicine at UCSF, based at Zuckerberg San Francisco General Hospital. Her interdisciplinary research focuses on addressing the drivers and consequences of health inequity among people living with HIV and non-communicable disease. One research stream investigates the impact of food insecurity and other unmet subsistence needs on HIV-related health. A new direction examines the intersection of HIV, NCDs, and social determinants of health. She is passionate about working in partnership with community organizations, clinicians and the academic community to reduce health inequity in the Bay Area and beyond.
---
Excellence in Clinical Science
Carina Marquez, MD
Image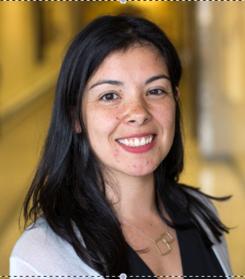 Dr. Carina Marquez is an Assistant Professor of Medicine and Associate Director of Education in the Division of HIV, Infectious Diseases, and Global Medicine at Zuckerberg San Francisco General Hospital (ZSFG). Her research focuses on elucidating the drivers of the large latent TB reservoir in East Africa and developing interventions to prevent TB infection and to improve the TB care continuum for HIV-infected and uninfected children and adults living in sub-Saharan Africa. She is the co-chair of HIV Grand Rounds, the Assistant Director of the Infectious Diseases Clinic at ZSFG, and directs the SALUD clinic, a clinic within the Positive Health Practice "Ward 86" at ZSFG, that is dedicated to providing multidisciplinary care to monolingual Spanish-speaking HIV-infected patients.
---
Excellence in Basic Science
Rachel L. Rutishauser, MD, PhD
Image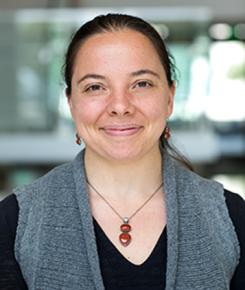 Rachel is a third year infectious disease fellow at UCSF working as a post-doc in the McCune/Hunt lab at the Division of Experimental medicine at San Francisco General Hospital. She completed her MD/PhD at Yale, where she worked with Sue Kaech studying the transcriptional regulation of murine virus-specific effector and memory CD8+ T cell differentiation. She joined Mike McCune's lab in the summer of 2015 (now the McCune/Hunt lab, formally under the direction of Peter Hunt). She is interested in understanding the regulation of HIV-specific CD8+ T cell dysfunction (also known as exhaustion). Specifically, she has been evaluating how different "HIV cure" immunomodulatory clinical interventions designed to boost CD8+ T cell function impact HIV-specific CD8+ T cell effector function, proliferative capacity, and differentiation state. She is grateful to have the opportunity to care for patients in her HIV clinic at Ward 86, the primary care home for many of the participants in the studies with which she is involved.